Producer Surplus
The supply curve slopes upward because, given a market price, there are producers who can produce profitably at a price below that market price. The revenues to producers that exceed the minimum amount that they would have to receive is known as the producer surplus.
The diagram below is borrowed from Who Pays a Sales Tax?, which applies this concept.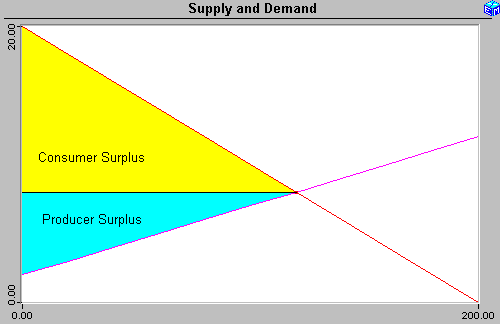 ---
● Classic Economic Models
Interactive presentations of the most important models
in microeconomics and macroeconomics go beyond
anything appearing in a printed-on-paper textbook.
Learn to think like an economist.